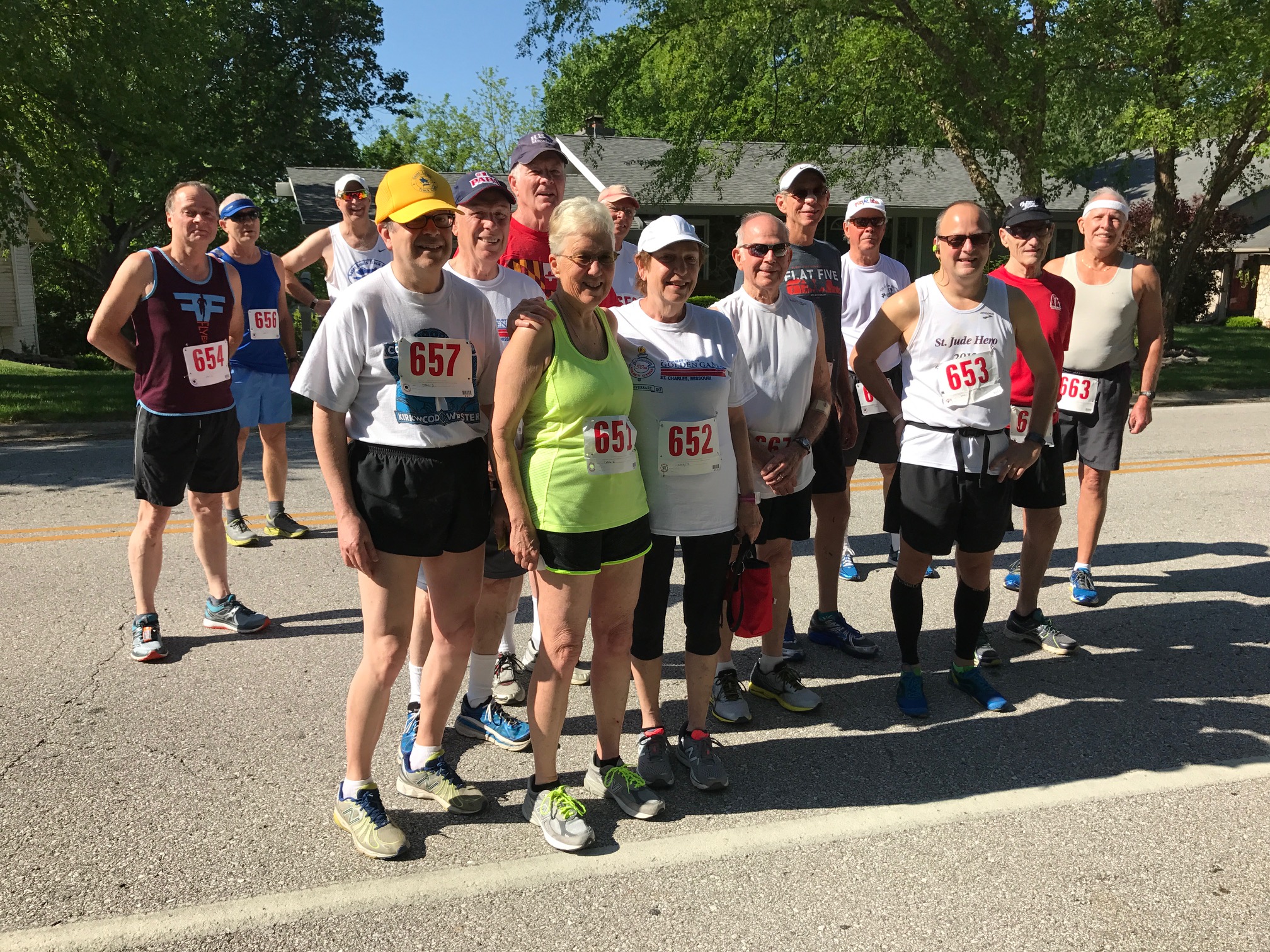 St. Charles County Golden Games
Since 1987, the St. Charles County Golden Games have been promoting healthy lifestyles for Seniors 50 years and older through fitness and sports.
The Golden Games encompass nearly 70 different events, both athletic and non-athletic, and take place throughout St. Charles County at local high schools, colleges, county parks, the YMCA, golf courses, senior living facilities, and specialty sports clubs. The Games are held each Spring, in late April and early May. Golden Games contestants qualify to participate in the Missouri State Senior Games and several events qualify for the National Games. All participants receive a Golden Games T-shirt and the fee includes a complimentary invitation to the Annual Golden Games Banquet. A single fee allows registrants to participate in as many events as possible without a schedule conflict.
Competitions are designed for all age groups and abilities. Events are open competition and divided into age groups of 5-year increments; 50-54, 55-59, 60-64, 65-69, 70-74, 75-79 and older. In the true Olympic Spirit, Gold, Silver and Bronze Medals are awarded for 1st, 2nd, and 3rd place.
The St. Charles Golden Games is a 501(C)(3) Organization organized entirely by a Volunteer Board of Directors. Registration fees are kept to a minimum to accommodate Seniors. The Games depend on the support of local sponsors to help maintain the integrity of the equipment and secure the use of quality facilities. Numerous volunteers contribute to the effective operation of the events during the week of the games.